The Domaine du Deffends is situated in the foothills of Monts Auréliens running along the ancient Roman road of the same name. The soil is chalky, arid and porous.
Thanks to its gentle incline and privileged south-eastern orientation, the du Deffends vineyard has never suffered the effects of frost. Production is kept deliberately low by aggressive pruning and, if necessary, early harvesting of the grapes.
The Domaine du Deffends is a small family business led by a spirited team of aficionados. We strive to take full advantage of the superior soil and climate through a rigorous commitment to quality. In doing so, we offer wine enthusiasts the assurance of a product that goes directly from our cellar to the table without manipulating or tampering with the contents in any way.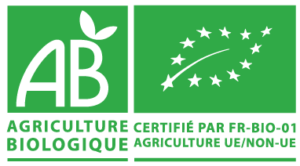 THE ROSÉ 2020 IS AVAILABLE !
December and January cold stabilized the wine (The crystals stick to the sides of the vessel, and the wine is then racked off leaving the crystals in the tank.)
So we have organized our first bottling batch. It's the last step before your beloved cuvée rejoins your table, nicely dressed and coloured. This operation is touchy and needs a precise organization. The wine needs to be prepared, cork, labels and bottles available…
We have to protect the wine from oxygen, especially white and rosé that are very delicate, and make sure hygiene is perfect. You can now order our Rosé d'une Nuit and Rosé des Filles, why not as Magnums! We have a new glass plug with a pop look for the Rosé des Filles. You'll like it.